Let's Bring Out The Artist in You
Everything You Need To Be An Artist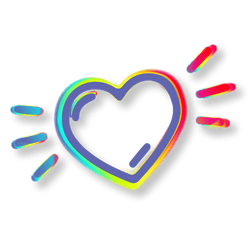 WHAT OUR COSTUMERS SAY
"These colored pencils are fantastic, with vibrant colors to inspire artists of all ages! The quality is excellent, and refreshingly affordable compared to other name brands that often cost twice as much. The pencils are long-lasting, blend beautifully, sharpen easily, and come in lovely packaging. The bulk purchasing option makes it simple and economical to serve students and teachers in educational settings too. As an added benefit, they donate a portion of every purchase to support underprivileged children in need of art supplies, through the Dreaming Zebra Foundation! Color Swell's entire product line is great, and their philanthropic commitment to helping young artists to grow, create and succeed is really heartwarming and appreciated. Thanks Color Swell!"  - Dawne Camera, The Dreaming Zebra Foundation

Dawne Camera - The Dreaming Zebra Foundation
"Quality Counts! This product is absolutely top-notch quality! The packaging is beautiful and the product arrived quickly! My middle school students have used these for multiple art projects, and they are holding up great! The colors are bold and vibrant, and I have teachers next door borrowing these superior products all the time! Each box is packaged conveniently for each student to have or to share. I would definitely buy this product again, and can't wait to see what else Color Swell comes out with! As a teacher, I can never have enough art supplies, and I'm just thrilled with these colors and quality! Great job, Color Swell! Can't wait to order more!! It's also been a pleasure dealing with such quick, efficient customer service, something that's lacking in many other companies. Right on!"

Hanna Na - Teacher
"These crayons from Color Swell are UNBEATABLE!!! I am a preschool teacher and use markers and crayons every day. I LOVE how strong these crayons are. We used the crayons in my class all week and we HAVE NOT had one crayon break!!! THAT IS AWESOME!!!!! I am so appreciative of how fast they were delivered and I loved the note that was sent along in the package. The price of these items can not be beat. I will definitely be back to buy other items and give them a try as well. GREAT JOB COLOR SWELL!!!!! Thank you!!!!"

M Stead - Teacher
"Quality and affordable! **Art Teacher Approved** :) I had such a hard time finding quality markers for my high school students last year! Few reasons why I LOVED this brand: 1) they had a nice tip on the marker for finer designs in comparison to some of the other makers I have tried in the past, 2) the color is vibrant as promised! 3) there's the perfect variety of colors in the set 4) They don't die out fast when coloring with them! (one of the biggest issues I've had in the past) Highly recommended for kids of all ages! I'm definitely using these with my students in art class!"

Amazon Customer
Color Swell paints

For the price it had plenty of paint (that was a concern
of mine). The colors were pretty bright too for the price of these. thank you.

- Linda T.
Excellent Product

These crayons are definitely the equal of the name-brand
crayons at a much lower price. As far as I'm concerned there is no reason to pay more for crayons!

- Steve D.
Our Guarantees